Campo Santa Maria del Giglio - San Marco, 2517
30124 Venezia (VE)
The Hotel Bel Sito is located in the heart of Venice, very close to St.Mark's Square in a typical Venetian "campo" just in front of the beautiful Baroc Church of Santa Maria del Giglio.

The hotel, belonging to Serafini's family since 1960, was the preferred meeting place of painter Virgilio Guidi, born in Rome but adopted by Venice, in the 20h century.
When, returning from his studio, Guidi used to stop and have a coffee or drink sitting in the unchanged open air area surrounded by evergreen plants. He used to "reserve" a little corner to share with his friends and pupils inviting also the hotel proprietor Comm.Gino Serafini that, appreciating the intent, has created The Hall of Mirrors using it for cultural meetings and events but at the same time at full disposal of clients that can sit and experience a real Venetian athmosphere.

Today the open air area is also used for morning breakfast.
Experienced and professional staff is at disposal to change a normal tourist stay into an unforgettable holiday to tell back home.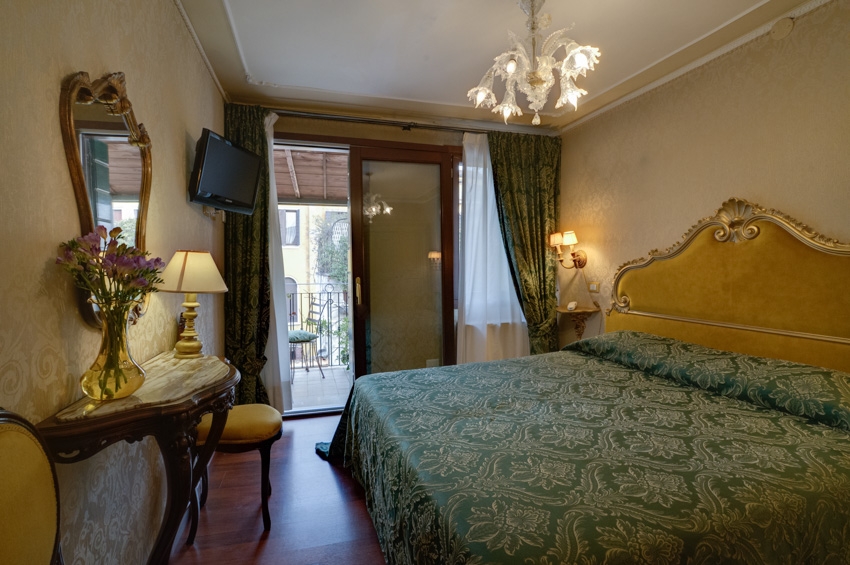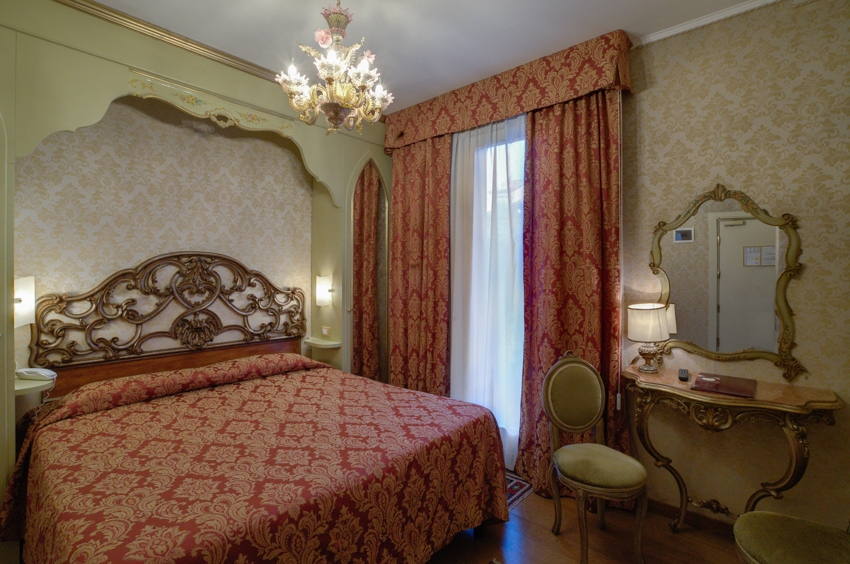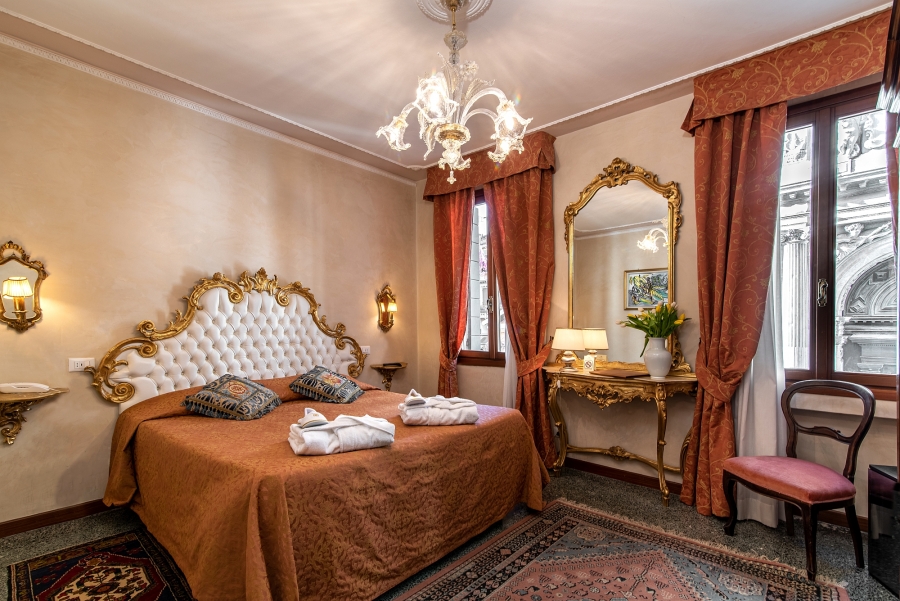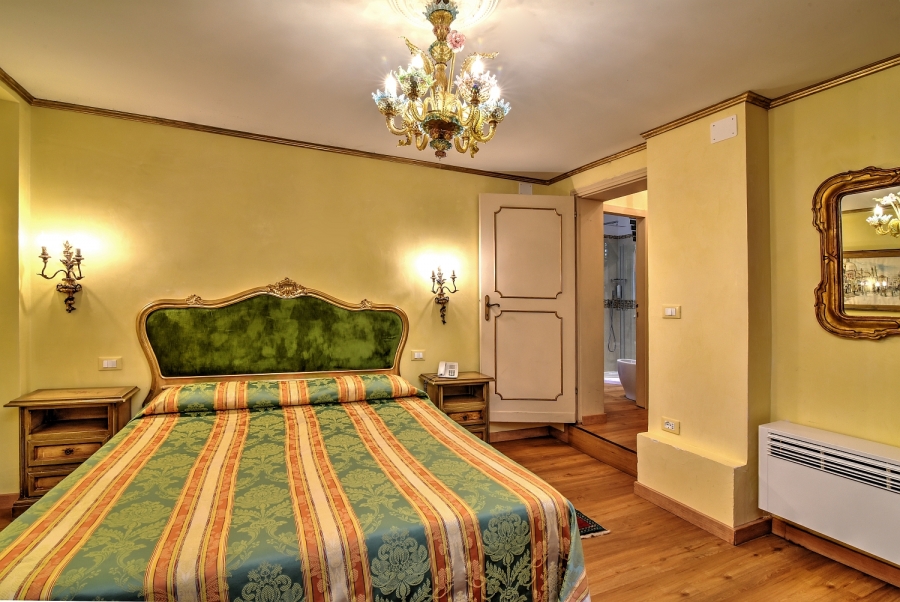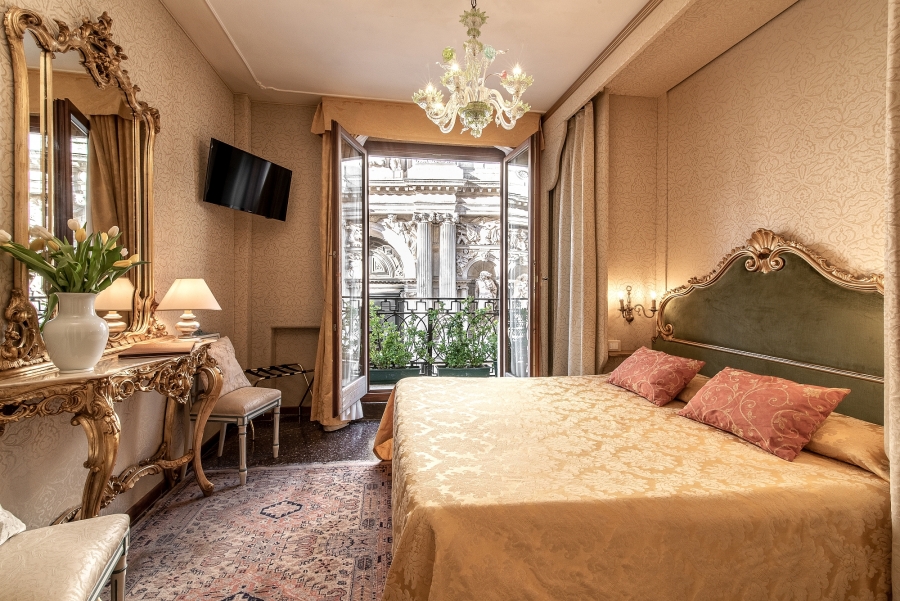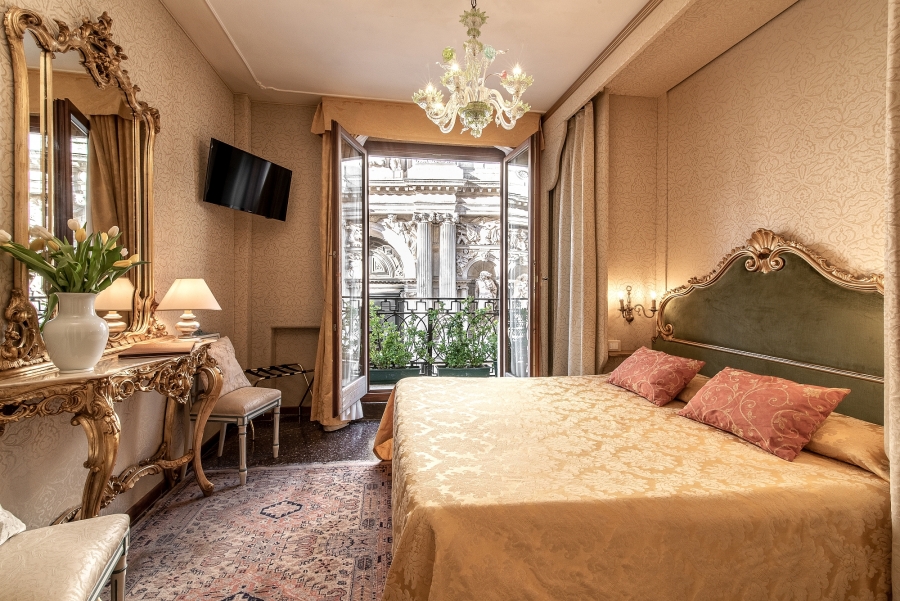 Local taxes
The tourist tax is not included in the Hotel rate, it has to be paid cash upon departure. From February 1st until Decmber 31st the city tax costs 3,50 Euros per person per night, whereas from January 1st until January 31st it costs 2,45 Euros per person per night.
Location
Art cityCanal viewQuiet area
Smoking rooms
Smoking rooms
Internet access
Wireless internet access
Restaurant
Restaurants in the vicinity
Reading room
Reading room