Campo San Filippo e Giacomo - Castello ,
4498 30122 Venezia (VE)
The Bridge Hotel has been run for over four generations by the Rossi family, which with passion and dedication takes care of the guests, welcoming them to a unique atmosphere, friendly and at the same time elegant.
The ancient palace in which this pleasant Venice hotel is situated dates back to 1400 and was completely restored in 1996 to guarantee the guests maximum comfort and services.
The environment features the abundant use of fine materials like wood, often lacquered in white, marble and glass. This latter element, in its more artistic form, is present more or less everywhere: all the ceiling and wall lamps, in fact, are in Murano glass, some of the doors are in hand-painted glass, and in the hall there is a precious collection of glasses, plates, vases and other artistic objects made in Murano in the typical glassworks.
To discover all the secrets of this extremely ancient art, the Bridge Hotel offers its guests a trip to the island of Murano to visit a genuine glassworks, offering free of charge (only one way) a private water taxi to reach the island directly from the hotel.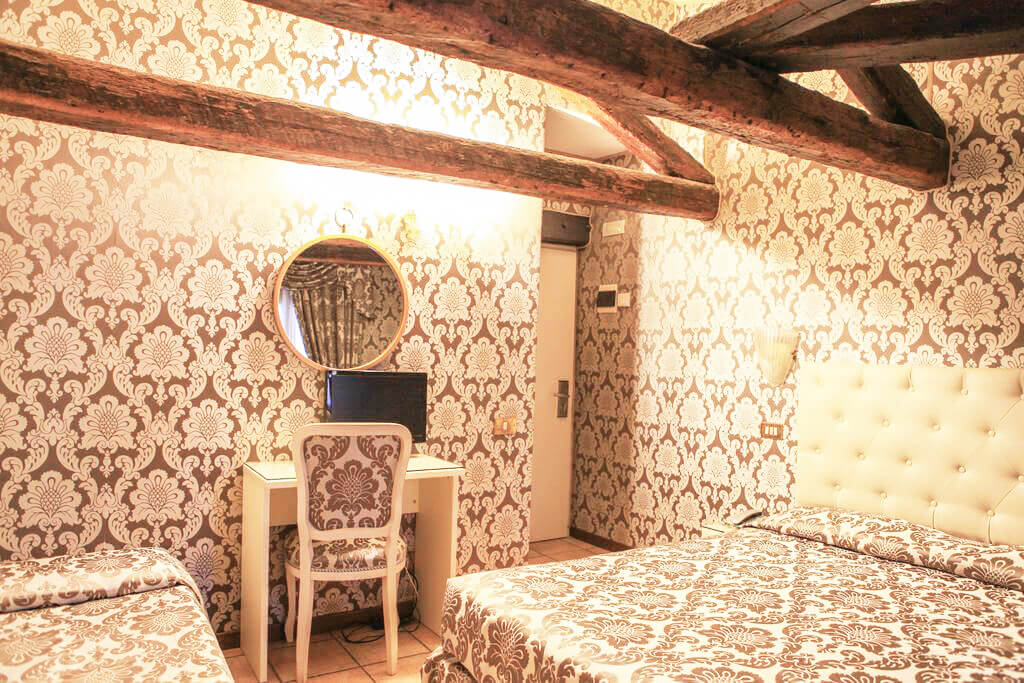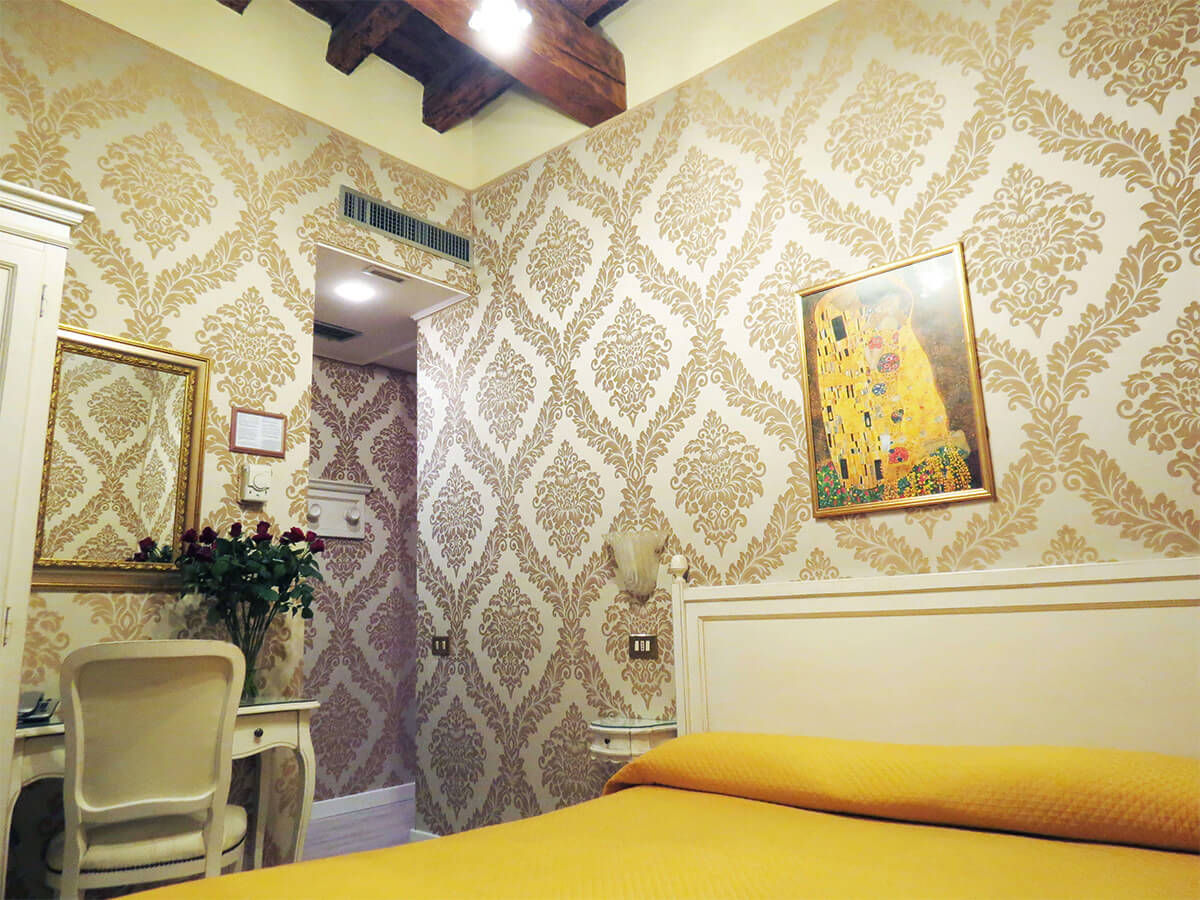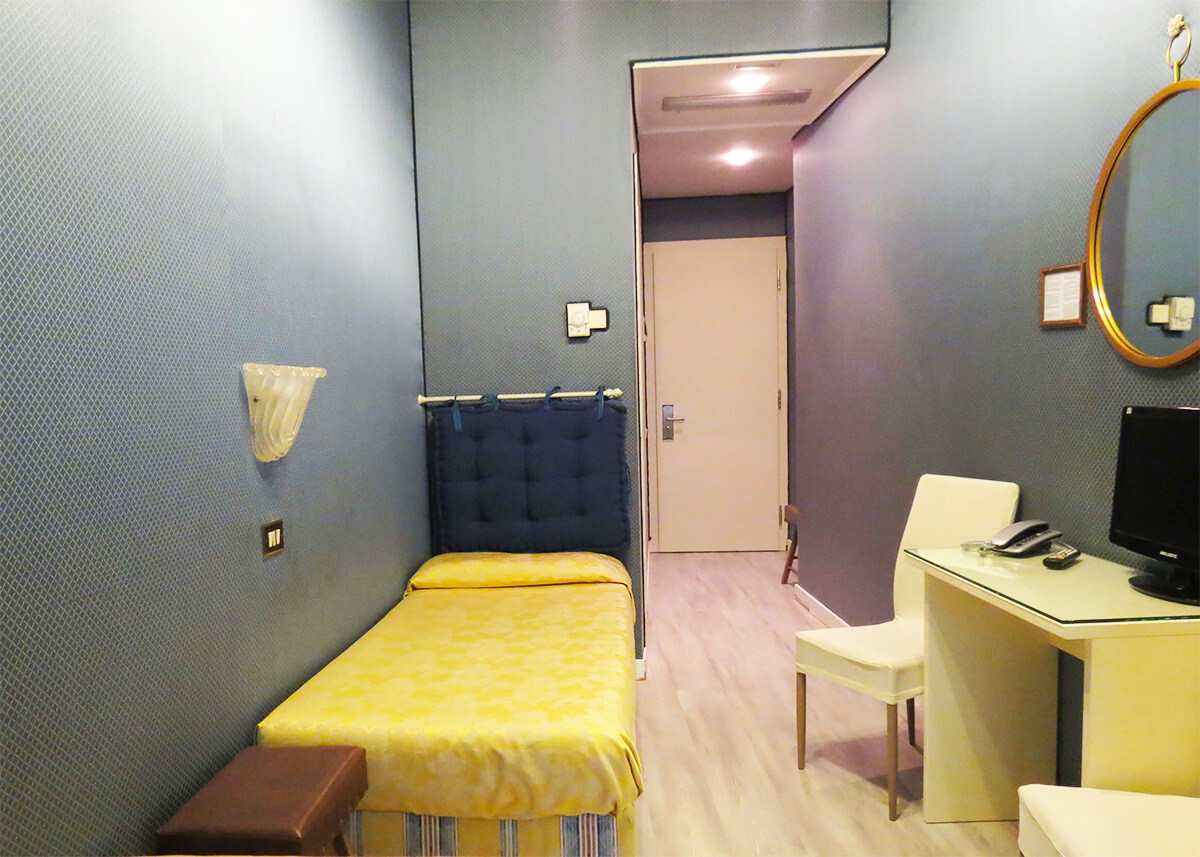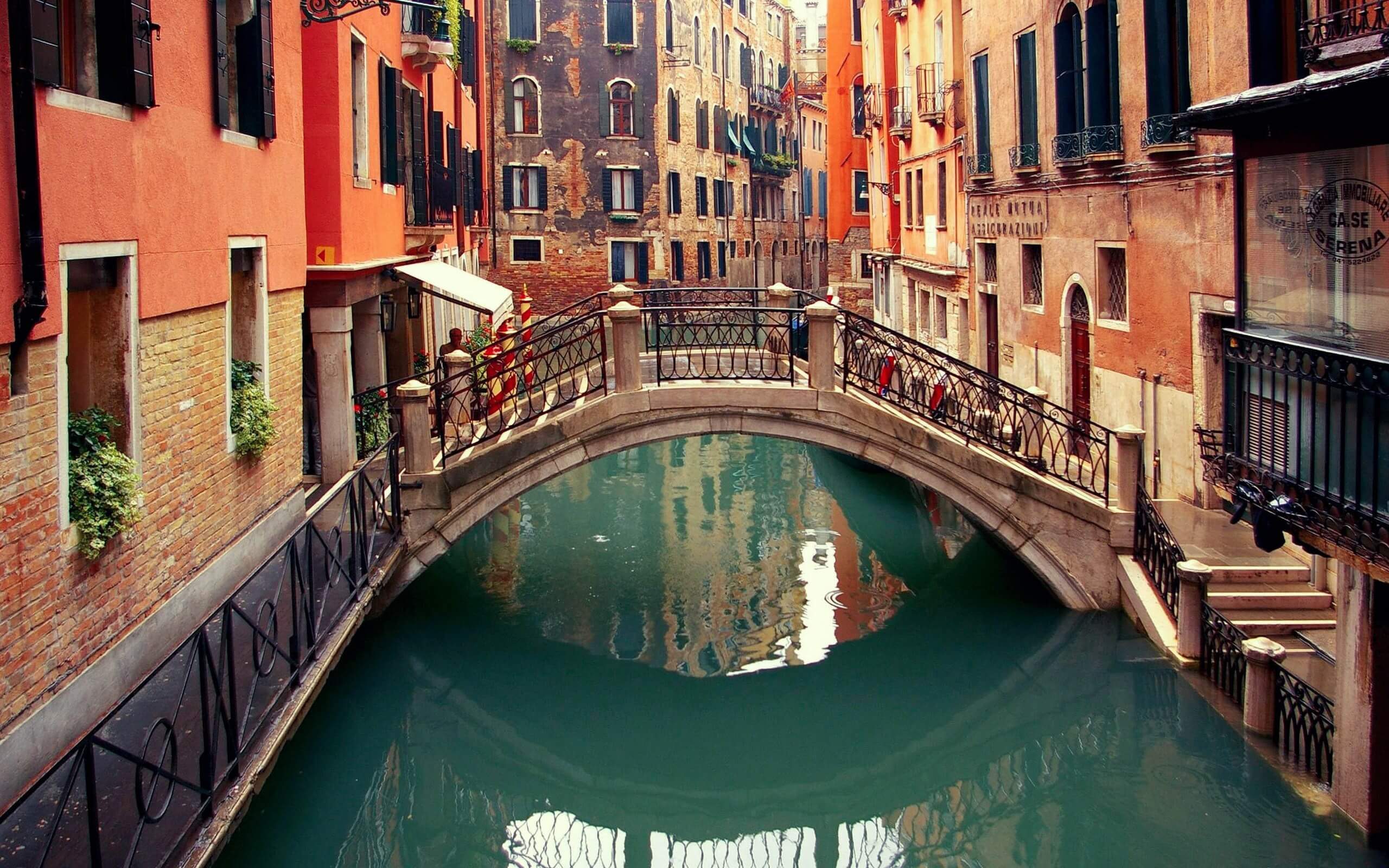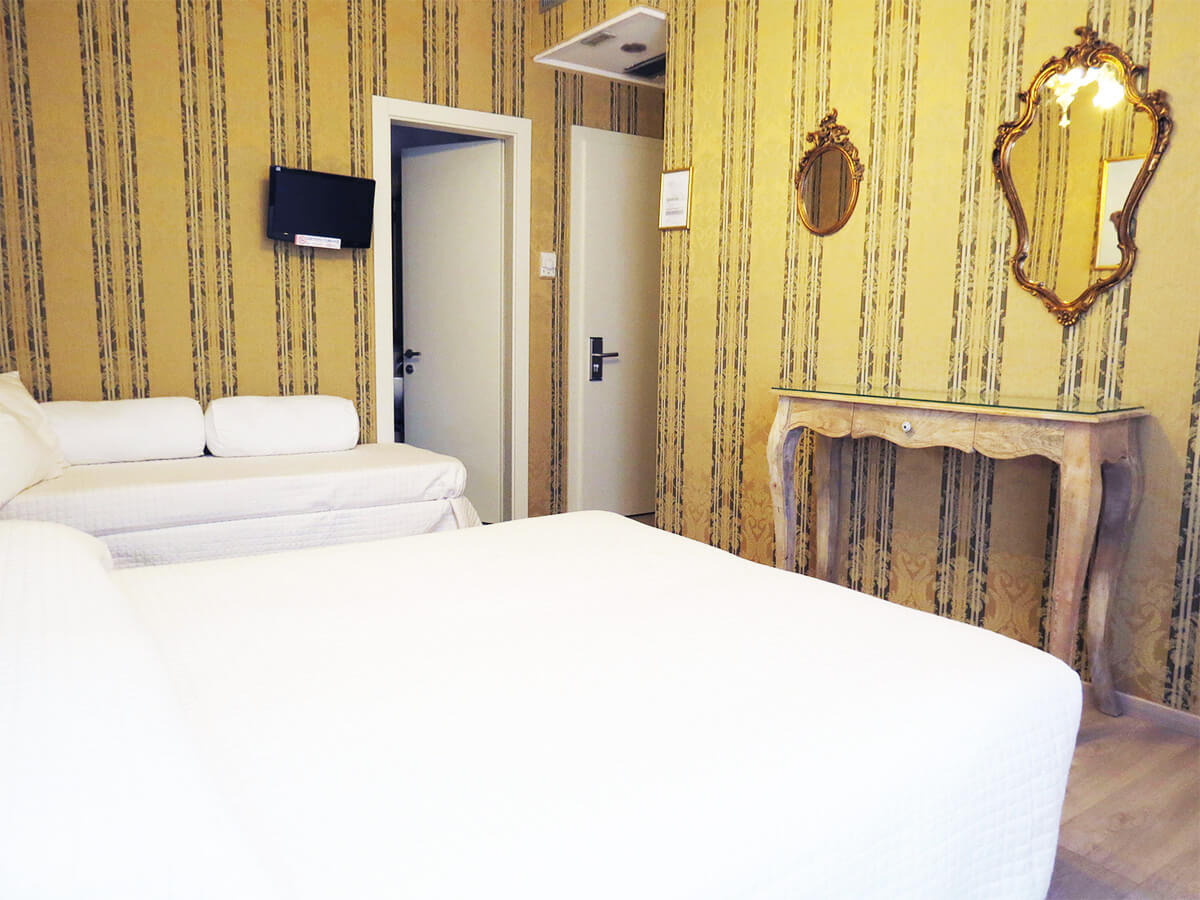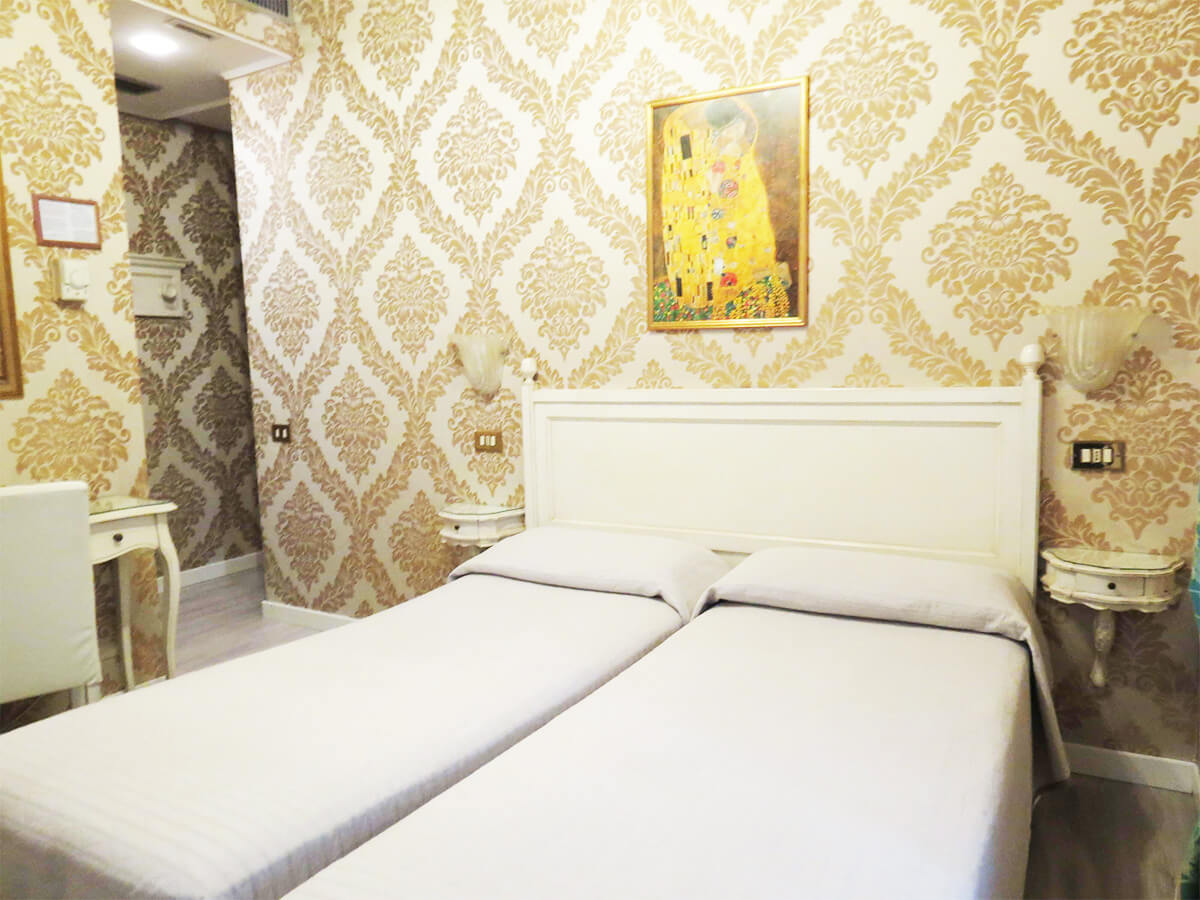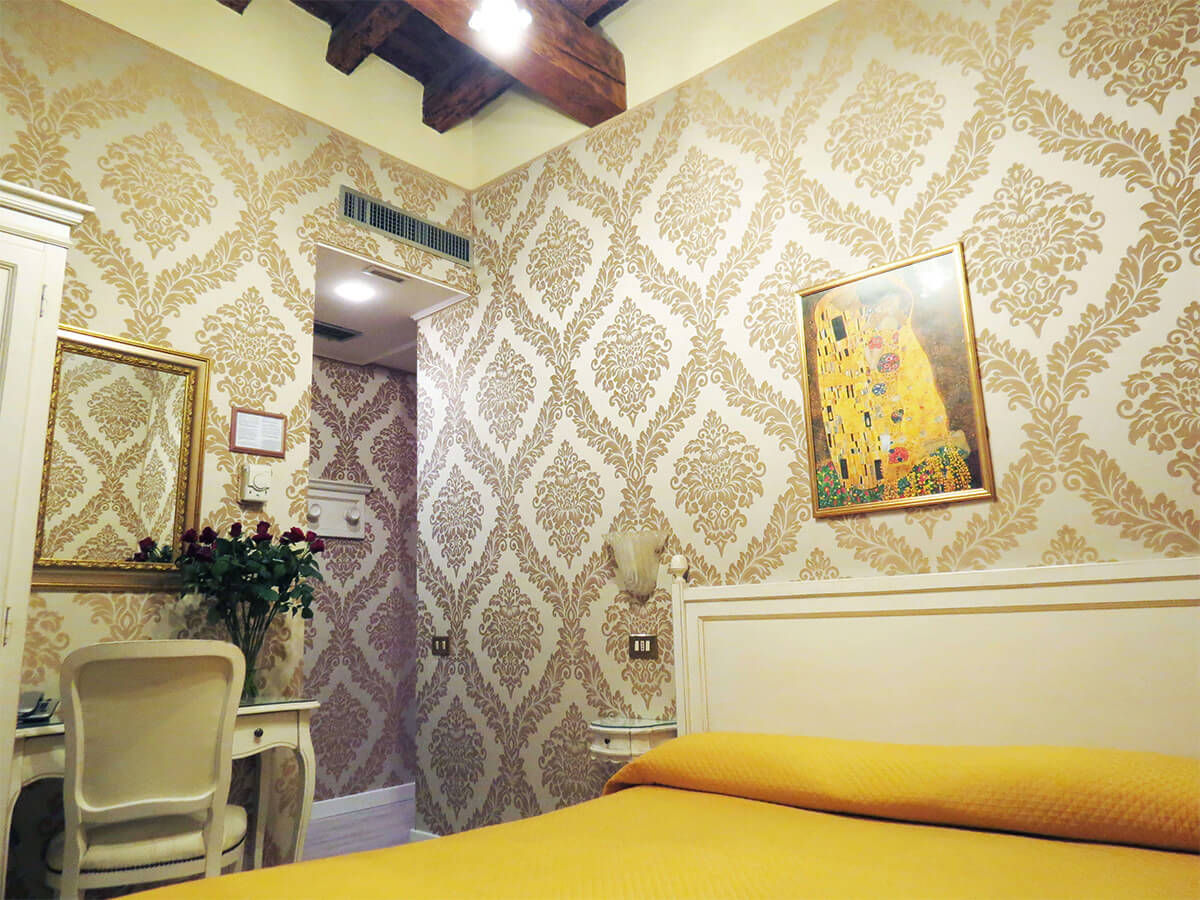 Information
Local taxes
City tax 3,50 € per person per night to be payed at the hotel.
Maximun 5 nights
Location
Art cityQuiet area
Internet access
Wireless internet access
Restaurant
Restaurants in the vicinity