Calle delle Rasse, Castello 4551/A
30122 Venezia (VE)
Amongst the hotels in Venice, Hotel Commercio & Pellegrino is located behind the Palazzo Ducale where the San Marco district, the heart of the Most Serene Republic, meets the Castello district, one of Venice's jewels, still lively and authentic. This privileged location allows guests quick access to the architectural and artistic wonders of St. Mark's Square, the treasures of the Basilica Marciana, the artistic masterpiece of the Museo Correr and the Museo Archeologico. Unlike most hotels in Venice, it is located right near the waterbus stops, the most central being the San Zaccaria, which allows guests to reach Hotel Commercio & Pellegrino with ease from any point (Tronchetto, Piazzale Roma, the train station or the Marco Polo airport) and is the ideal place for those wishing to discover the islands of the lagoon or the sands of the Venice Lido. The hotel is located on the Calle delle Rasse which takes its name from the word "Rascia" or "Razza": woolen fabric imported from Schiavonia (now Serbia) used to make "felze", gondola cabins used until the late nineteenth century. Alongside the beauty of St. Mark's Square, guests staying at Commercio & Pellegrino can admire the Chiesa di San Zaccaria, visit the Museo Navale and stroll along the most famous areas in Venice, from Riva degli Schiavoni to the Giardini, the site of the Biennale International Art Exhibition.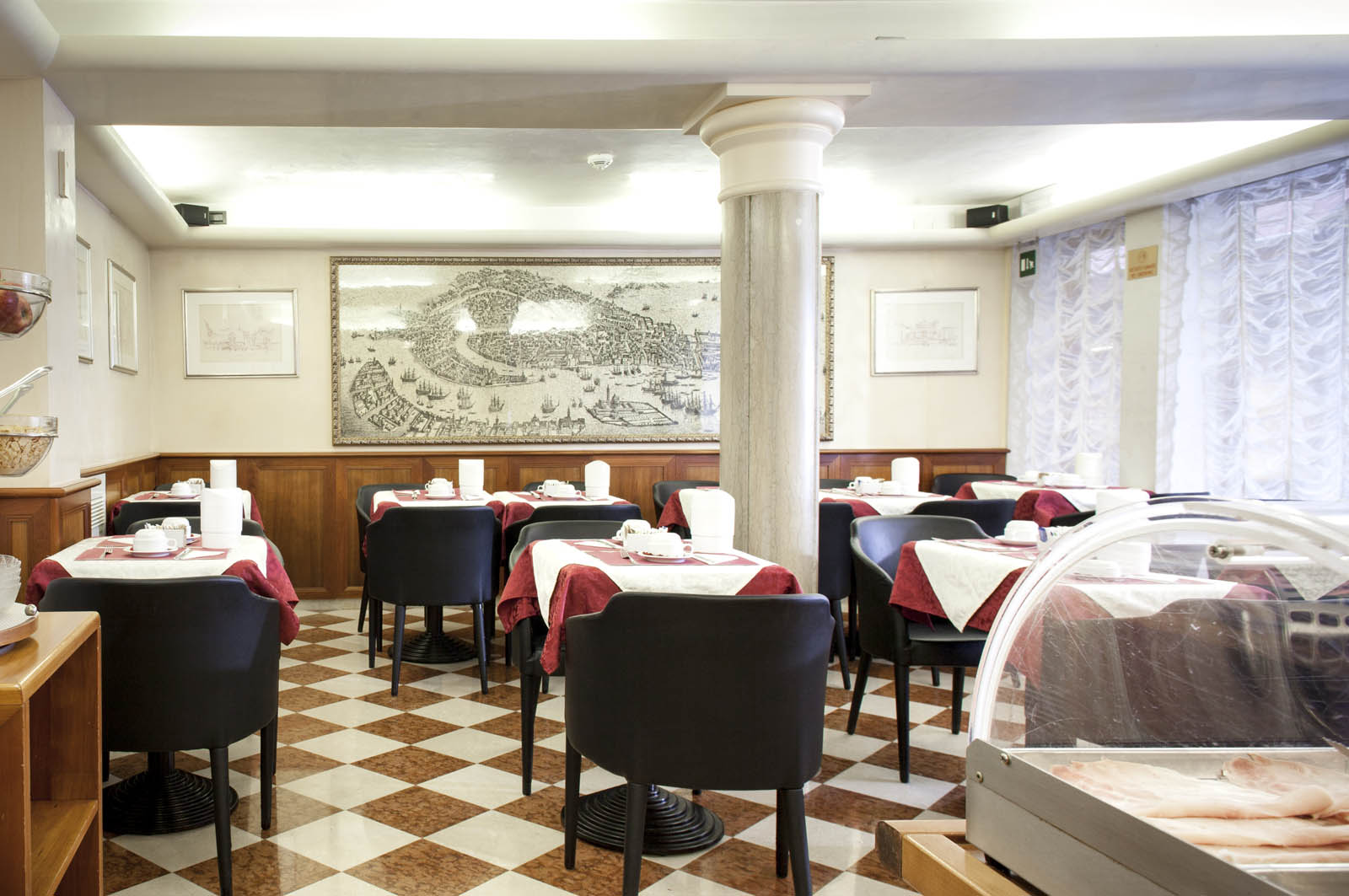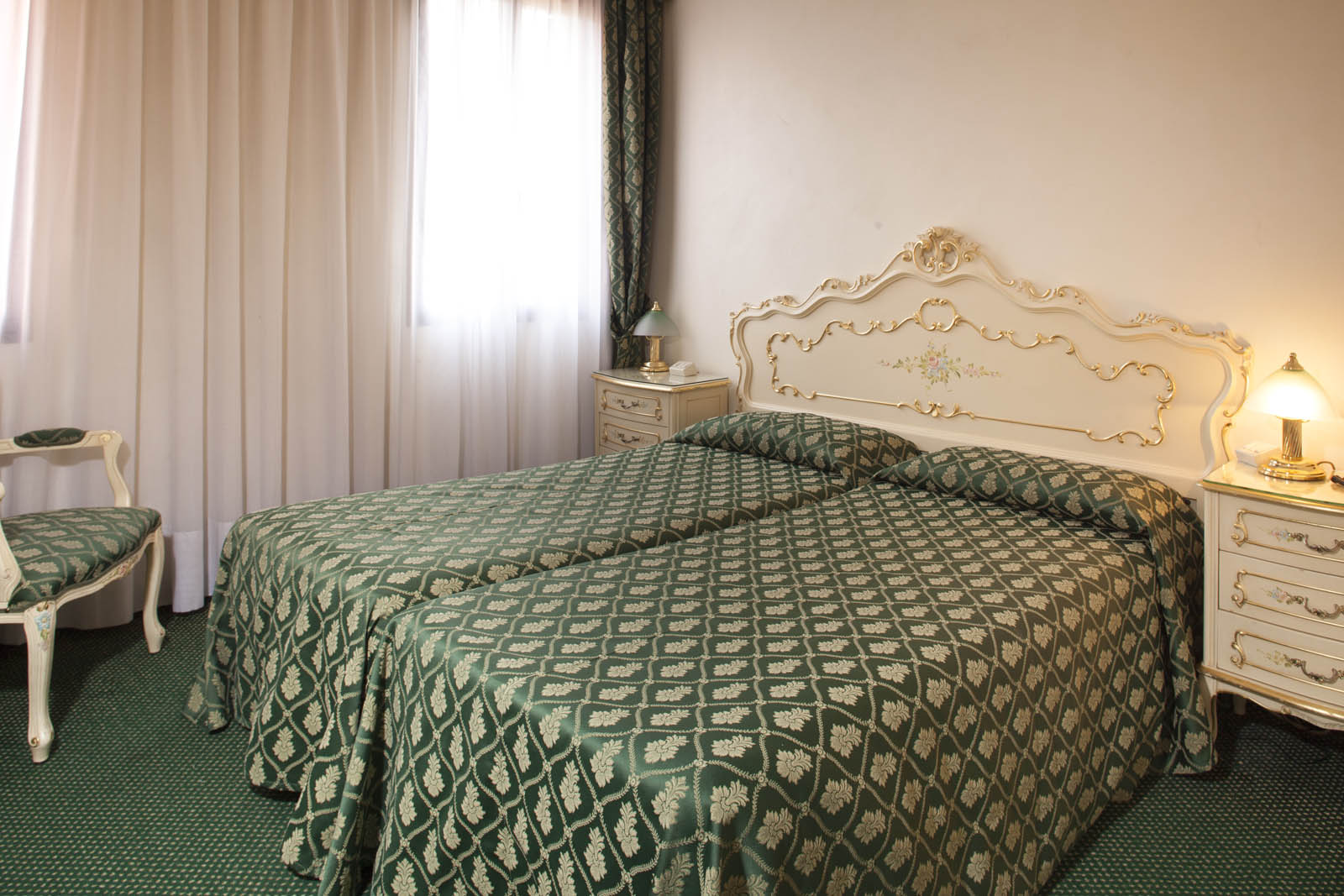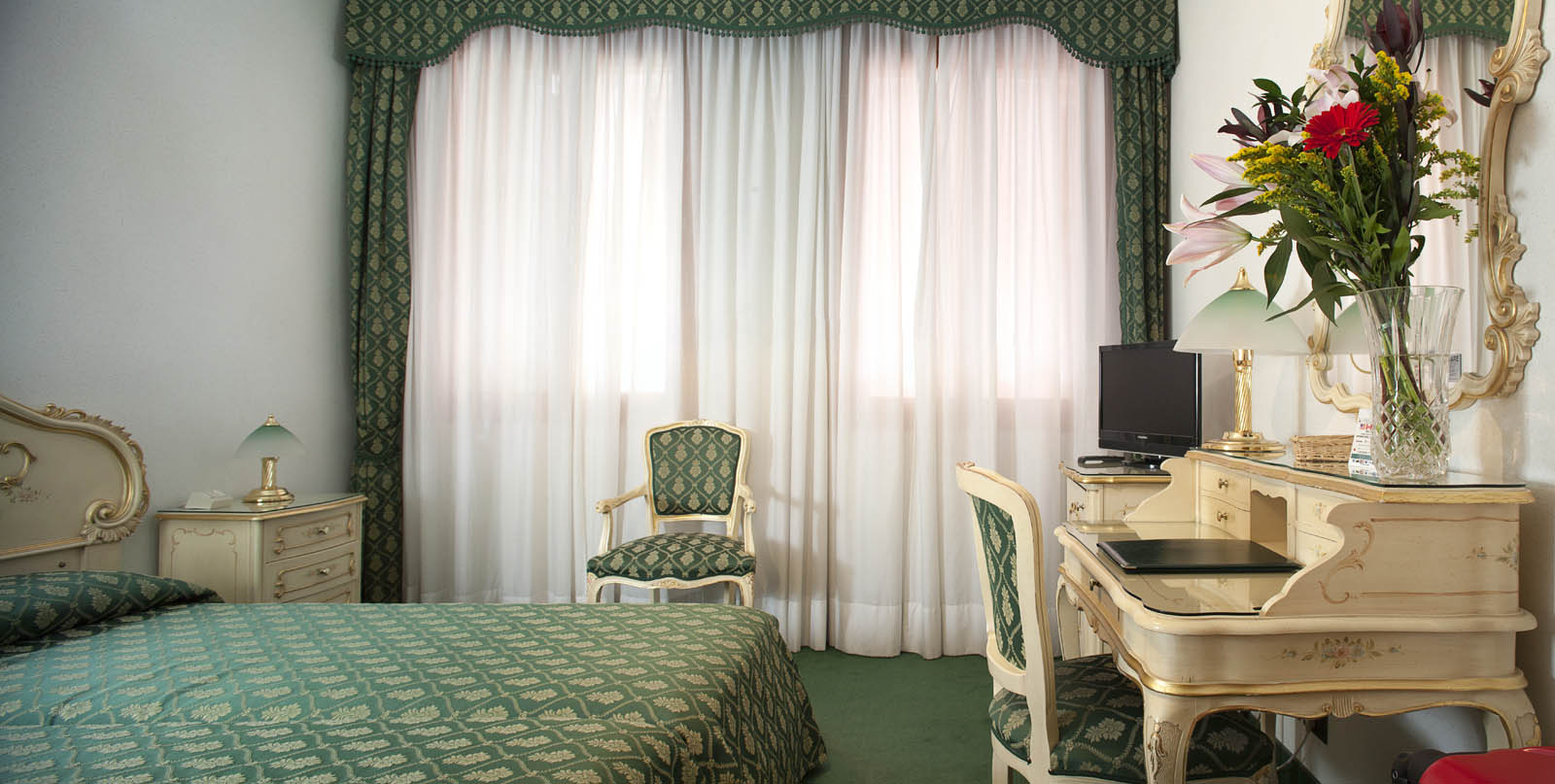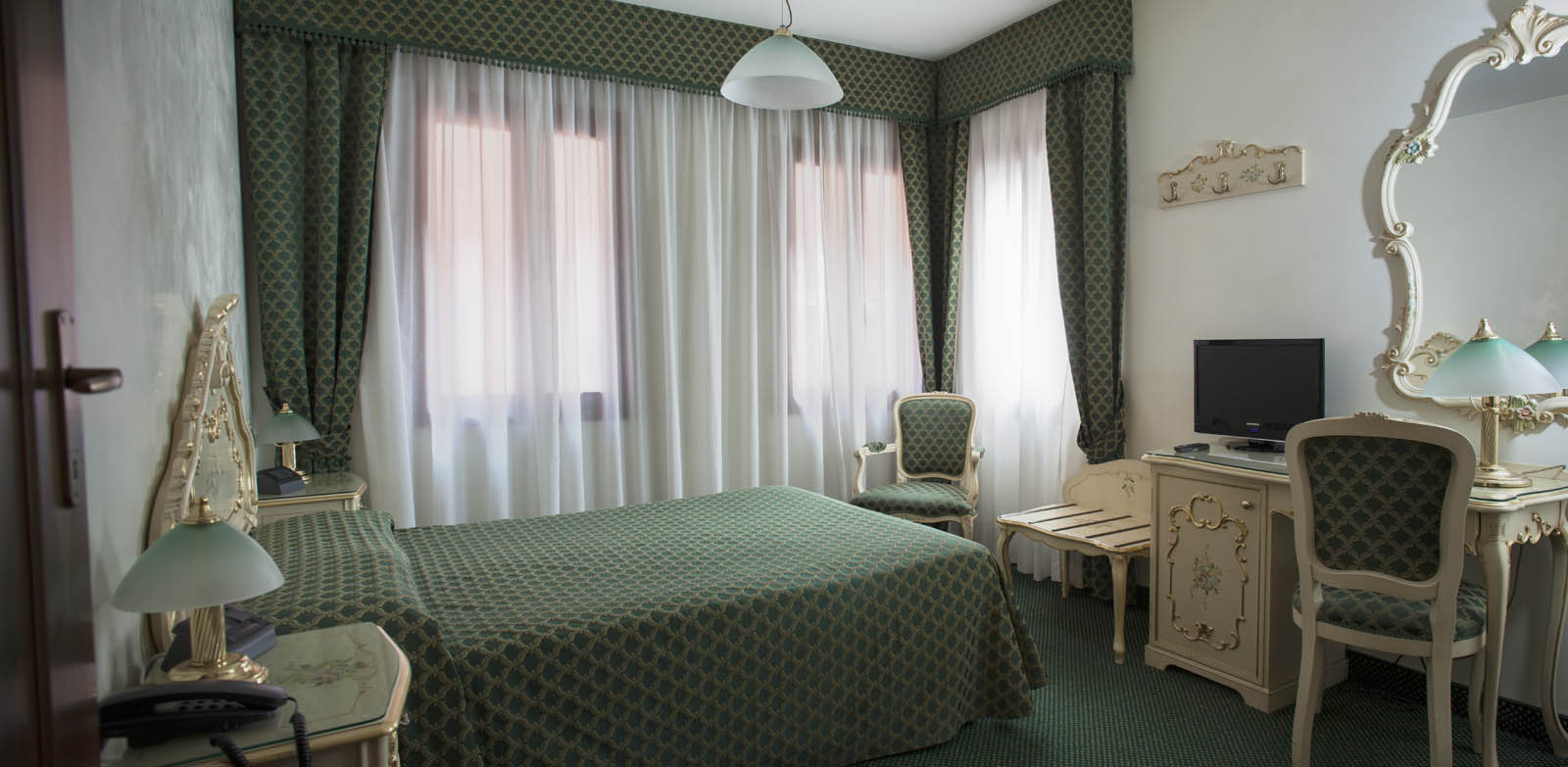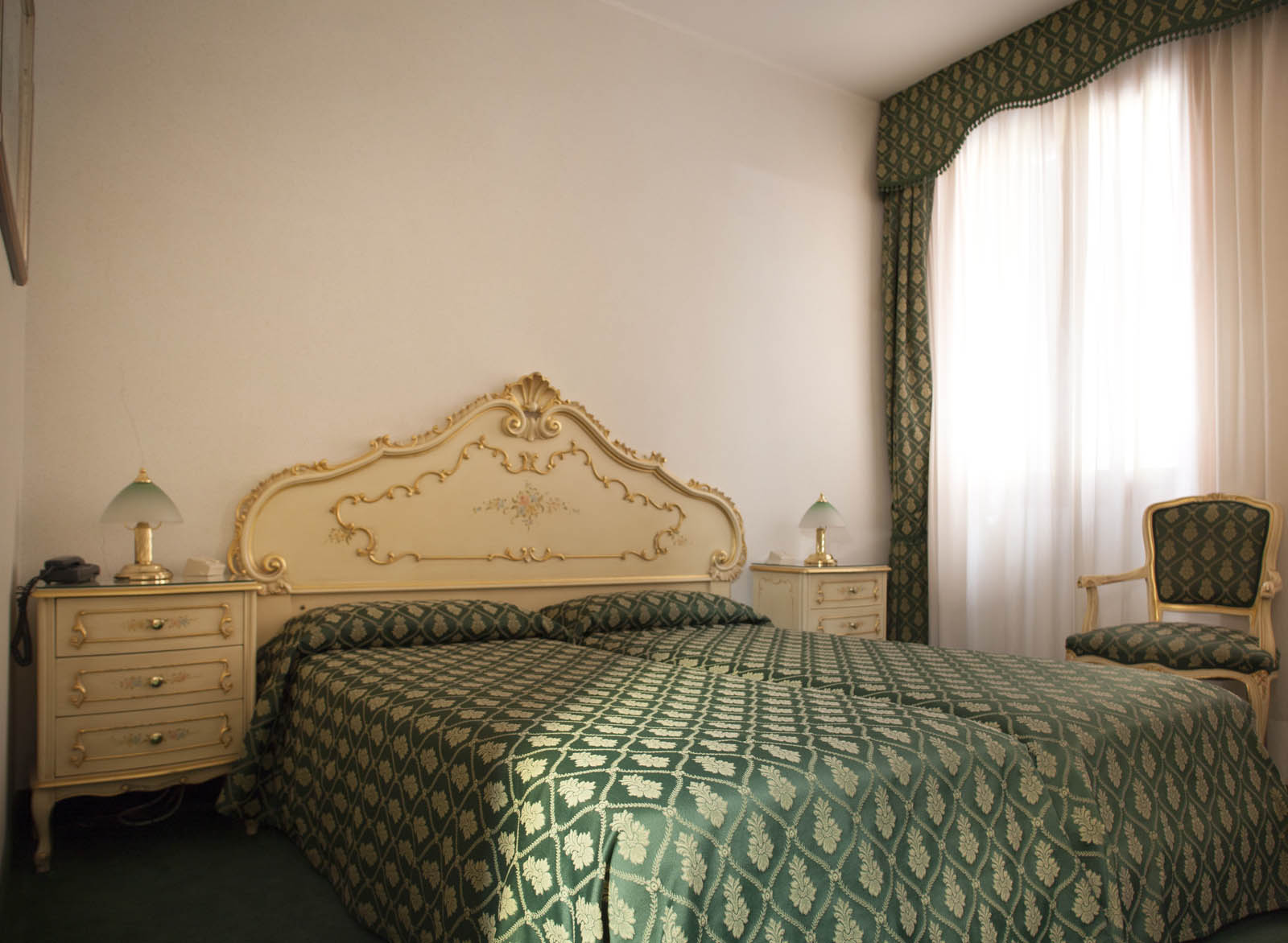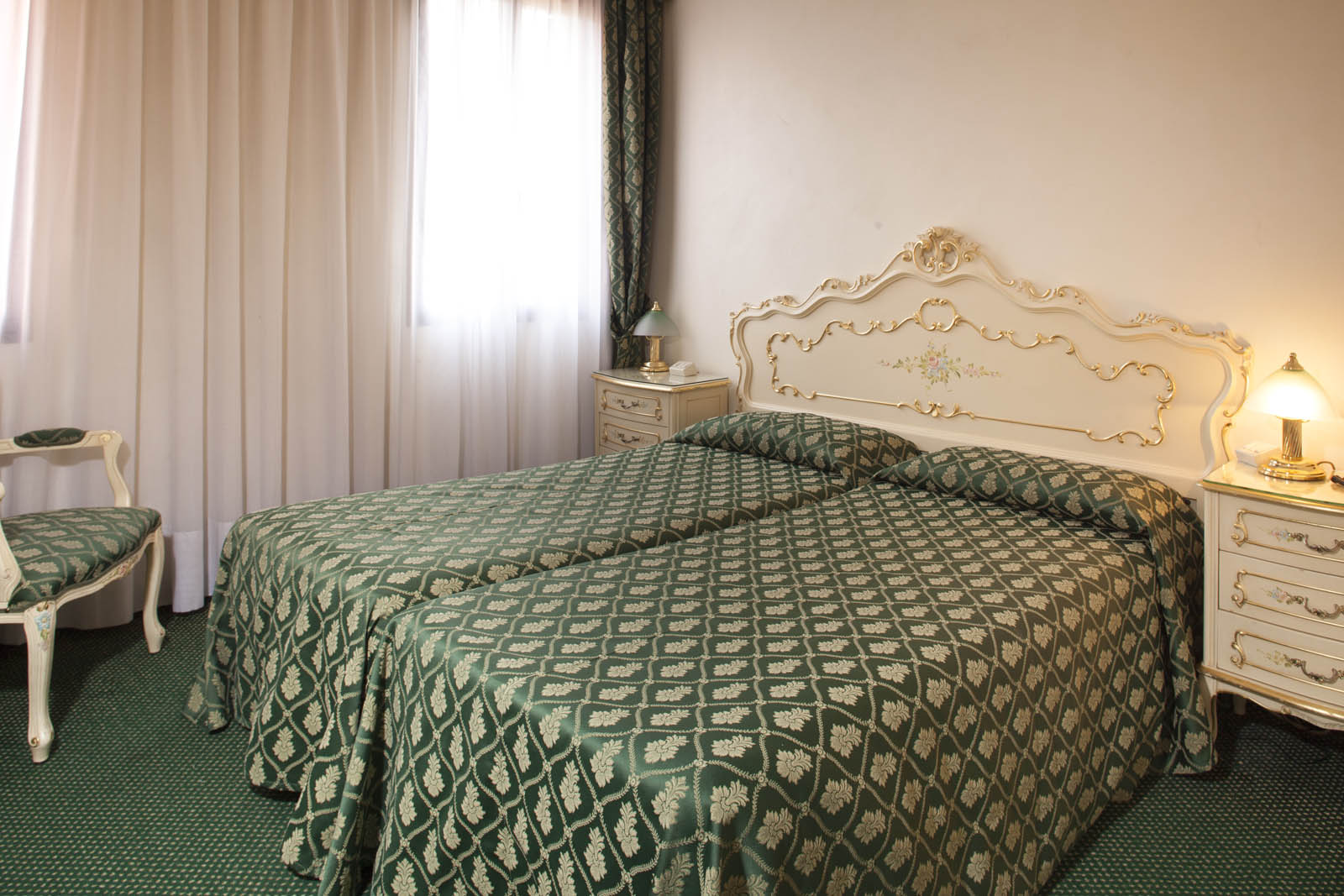 Local taxes
3,50€ per person per night not included in the room rate.
Location
Art cityQuiet area
Internet access
Wireless internet access
Restaurant
Restaurants in the vicinity
Health
Suitable for guests with allergies